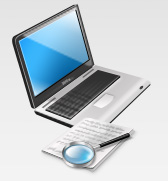 Why CLi?
CLi is a fast-growing, culturally diverse company in a highly competitive industry.
A career with CLi is an opportunity to fulfill your potential. We offer challenging positions in multiple disciplines and a management approach that promotes respect, diversity, development, creativity, and advancement.
CLi's greatest asset is our employees.
We combine three distinct elements - people, services, and solutions - to address the technology and performance issues that top government agencies' agendas.
CLi's dedicated customer-service approach and commitment to excellence extends to promoting the personal and professional growth and success of all employees.
As a small business, CLi recognizes that our culture of excellence thrives on the contributions and accomplishments of a diverse workplace. For this reason, a diverse mix of highly talented employees is the foundation of our growth.

Just as solid and dependable technological solutions require many components to maximize capability, so does our approach to diversity and inclusion.